ICDM NeuRec Workshop 2020
News:
Tentative program of NeuRec workshop has been released, see it here.
Special issue on deep learning for recommender systems with Frontiers in Big Data is associated with this workshop, welcome your submissions.
We are honorable to release the keynote speeches and invited talks, see it here.
Accepted papers have been released, see it here.
The organization committee is pleased to set up the best paper award for the workshop, the winner will be awarded 300 AUD plus a certificate.
NeuRec workshop is honourable to be sponsored by Frontiers in Big Data, a prestigious journal in data science.
The website of NeuRec Workshop 2020 has been set up.
NeuRec 2020 sponsor: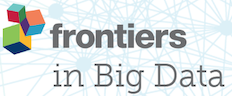 NeuRec 2020 is supported by: